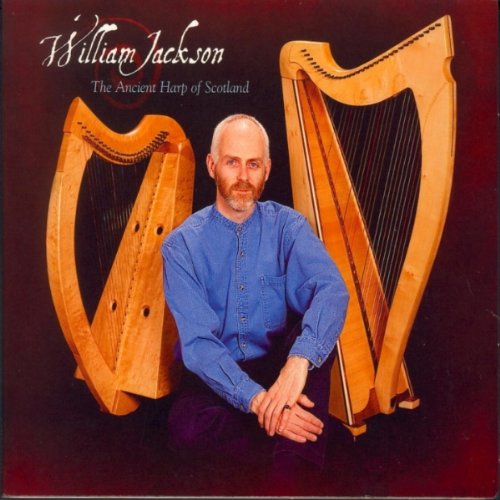 ossGH
Ancient Harp of Scotland - William Jackson
CD
Internationally known composer, harpist and multi-instrumentalist William Jackson has been at the forefront of Scottish music for many years. In 1976 he was a founding member of the top Scottish band Ossian.
14 tracks (53 mins): Sir Sidney Smith's March * Skyedance * Roualeyn's Plaid * Mary Scott, Flower of Yarrow * Lude's Supper * Cro Chinn t-Saile * Rory Dall's Sister's Lament * Strathspey Set * Mo Run Geal Og * The Yellow Haired Laddie * Glenlyon Lament * Galley of Lorne * La Gimblette * Crossing to Ireland.

This is a recording of traditional Scottish music featuring the gut-strung harp or clarsach, and also the beautiful sounds of the wire strung harp.

The tunes on this CD are all traditional and are very representative of William's moving solo performances.
As a solo  performer his music is truly transporting. William's primary instrument is the Scottish harp, or clarsach, which he also teaches. He also plays wire strung harp, whistle, bouzouki and piano. 
---
Share this Product