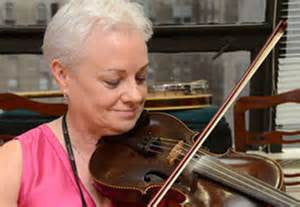 oss
The Road To Glannagh - Marie Reilly
Reilly, Marie
\r\nThe Road To Glannagh - Marie Reilly
\r\n
\r\nMarie Reilly - fiddle
\r\n\r\naccompanied by musicians:
\r\n\r\nJohn Walsh - guitar
\r\n\r\nKrista Charles - keyboard\r\n
\r\nLincoln Schleifer - Bass\r\n
\r\n
\r\n\r\nThe Road to Glannagh is a CD of the Music of South Leitrim, taken from nearly 200 year old \r\nmanuscripts. \r\n
\r\nMarie grew up on the family farm, in the townland of Glannagh, Ballinalee, County Longford. She dedicated her earlier album, THE ANVIL to her father, famed Longford fiddler Michael Reilly, who happened to be a blacksmith as well as an exceptionally talented and learned fiddler, farmer and father of four.\r\n
\r\n
\r\nTracks:\r\n
\r\n1.
---
Share this Product